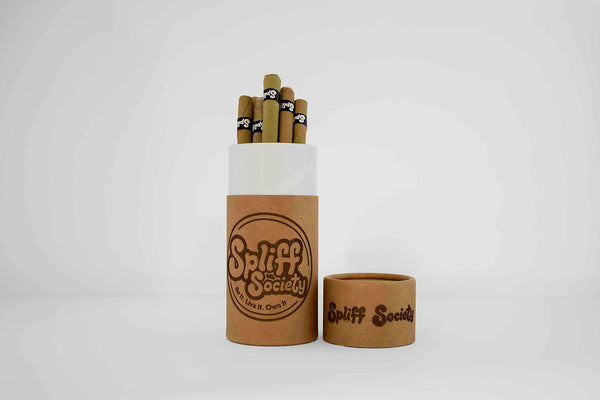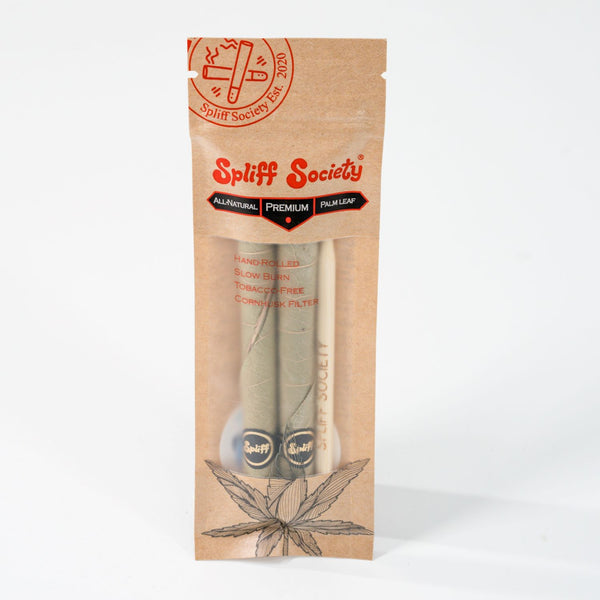 1 Gram Spliff • 100% All-Natural Palm Leaf Wrap
Our palm leaf blunts are the epitome of craftsmanship, originating from the Tendu Leaf, cultivated in central India.
The palm leaves are delicately handpicked from trees, skillfully rolled, toasted to perfection, and secured with a corn husk filter.
Our palms boast a slow burn and a robust construction, making them effortlessly packable and ensuring an absence of canoeing or tracking.
With a subtle palm spice undertone that harmonizes with your chosen herb, our cones are meticulously designed to block heavy particulates, ensuring a Scooby Snack-free experience.

There's no need for artificial flavorings; our toasting process naturally extracts oils and chlorophyll from the leaf, facilitating a smooth inhale and a gentle experience on the lungs. They are the epitome of reliability for your daily smoking enjoyment.

Choose from multiple pack sizes - 2, 5, 12 or 25