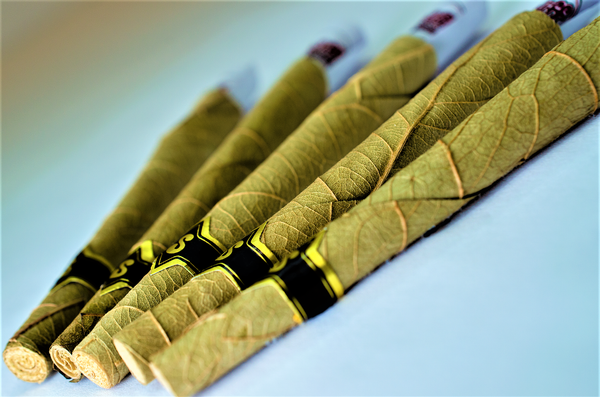 The Premium Smokable
Welcome to the Home of the finest Palm Leaf in the world. We're glad you made it.
Our mission is to provide a premium product to all - Planting our Flag as your one-stop shop for premium smokable Cannabis accoutrement.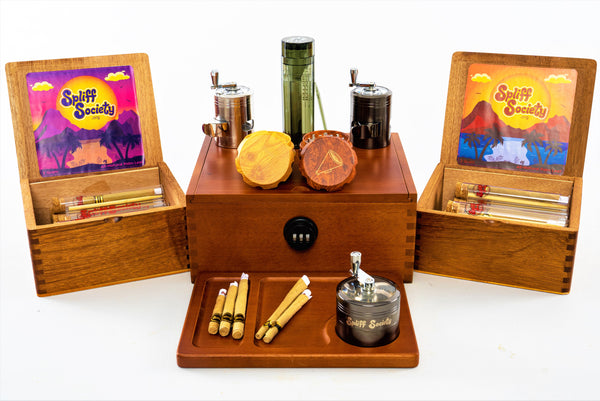 Natural
Spliff Society offers unmatched quality with our exclusive 100% natural leaf Spliffs. Hand-picked and hand-rolled by professional artisans.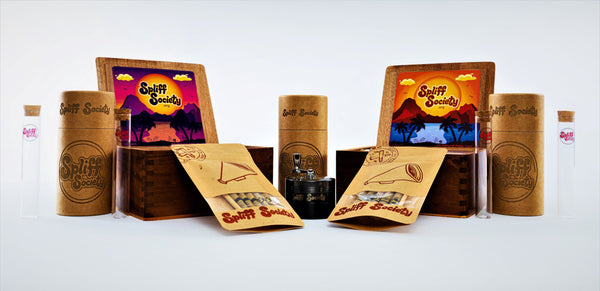 Handcrafted & Sustainable
The packaging is a big part of the story. Our Kraft tubes and velvet bags are all made to be reused again and again. Our Spliff Boxes are rescued Mahogany cigar boxes, repurposed to house & store our 100% all-natural Palm Leafs.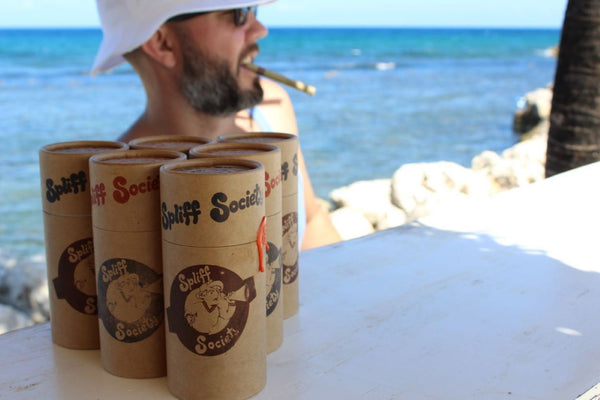 Paying it forward
We at Spliff Society strive to make the world a better place, one opportunity at a time. This effort is driven by you! We cover the donation of your choice.
Choose from any of the thousands of charities that means the most to you.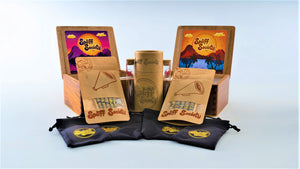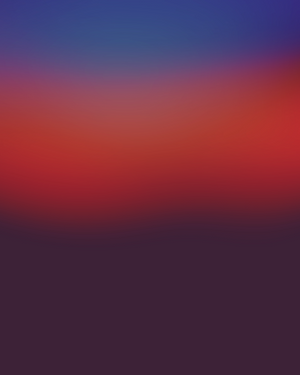 The Mission
Spliff Society offers unmatched quality with our exclusive all-natural Palm Leaf. Hand-picked and hand-rolled by professional artisans; all of our Leafs are lightly toasted to provide a perfect harmonic balance between smooth smoke and palm spiced flavor to compliment your favorite herb. We boast 100% organic all-natural leafs and filters: no tobacco, no glue, no chemicals - No Bullshit. Our Palm Leafs are velvet to the touch, burn slowly, with an even, smooth pull - fitting the bill as the best in the business. Stop wasting your time and money splitting and licking those tired blunts again. Our Spliffs allow for a clean and quick pack every time. Made to smoke, packed to share. Enjoy!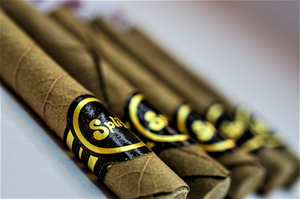 Spliffs
This is the home of the exclusive 100% all-natural Palm Leaf Wrap.
There are multiple sizes available - from 1/2 gram Rolli's to the 1 gram Mini's to the 2 gram King's.
Whatever your preference, we have you covered. All variations are always Fresh, Smooth, and 100% Natural
Tap here to see the entire lineup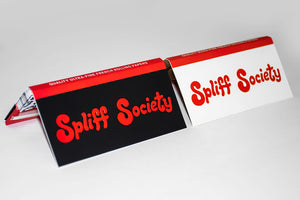 Rolling Paper Booklets
Sexy, sleek and well made. Who says this about rolling papers? We do. Produced in Europe with meticulous quality standards, these will be your new go-to papers from here on out. Try them for yourself! You have 2 variations to choose from -
White Booklet - 100% natural hemp paper with hemp filter
Black Booklet - 100% French paper with Spliff logo filter.
Tap here to take a closer look
Storage Canisters
Easily overlooked by many, proper storage of your herb deserves more than a baggy or plastic medicine jar.
These canisters ensure your stash stays secure, fresh and humidified while it hangs tight, looking good for the next sesh.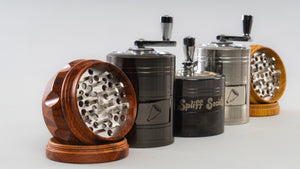 grinders
The must-have companion for all your herbal needs. Functionality + Expert design equal the best, top-shelf product available.
There are several types available. Find one that best fits your style.
Tap here to Learn more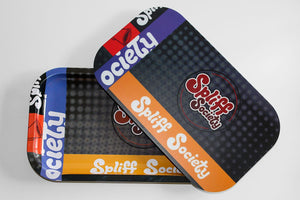 Rolling Trays
Rolling Trays are an integral part of anyone's collection. These trays are made of premium Tin and will be part of your stash lineup for years to come.
Don't miss out on the Limited Edition trays produced by the Spliff Lab. Get em while they last.
Get yours here
Yooo! Me and my buddy grabbed one of every palm leaf you were selling at the concert. They are so good and way better than Raw Cones, King Palms you name it. They hit so smoothly and clean too, thank you bro
Owen
These Spliffs are a true revelation. There isn't anything like it out there in the market today . I picked up some for all my people to try.
Charlie D.
Montego Bay is going f*cking crazy fa deez! Yamon!
Hydro
I cant decide between the hemp, and the french papers. Both are fantastic!
Lisa G.
"...Super refreshing to see something totally organic, very thoughtful..."
Heidi
So Much More to Come!
Stay tuned for additional product drops as we move forward. There is a whole lot in the pipeline right now. The more you add to your Spliff Society collection, the more we invest in new products. Every dollar earned goes right back into the mission - providing You with a one stop shop for all your herbal needs. And as always, Thank YOU for your support!