This bill would shield financial institutions from having legal repercussions from the federal government when dealing with cannabis businesses. Now the bill is being reintroduced in the Senate with nearly a third of the chamber as cosponsors. With the new administration being controlled by the Democrats this bill takes on a new path.
The SAFE Act making its way to the Senate comes shortly after the bill was presented in the House for the second time. When the bill was refiled in the House it passed with bipartisan support as a standalone bill in 2019 that was a measure added as part of 2 COVID-19 relief bill. Currently the SAFE Act. has 27 sponsors of which include Sens. Jeff Merkley and Steve Daines. As well over 100 members have signed on as cosponsors in the House in regards to this piece of legislation.
The SAFE Banking Act would assure that banks would be able to work with cannabis businesses. This would be done without breaking any federal laws once the bill has been passed. Fear of penalties has kept a lot of financial institutes and credit unions from working in the cannabis industry. This has put marijuana businesses in a position to run on a cash basis. This makes cannabis businesses a target of crime and creates difficulties for financial regulators.
Words From Sen Jeff Merkley On The Safe Act.
"No one working in a store or behind a register should have to worry about experiencing a traumatic robbery at any moment," Merkley said in a press release. "That means we can't keep forcing legal cannabis businesses to operate entirely in cash—a nonsensical rule that is an open invitation to robbery and money laundering. Let's make 2021 the year that we get this bill signed into law so we can ensure that all legal cannabis businesses have access to the financial services they need to help keep their employees safe."
Daines added that "Montana businesses shouldn't have to operate in all cash—they should have a safe way to conduct business."
"My bipartisan bill will provide needed certainty for legal Montana cannabis businesses and give them the ability to freely use banks, credit unions and other financial institutions without the fear of punishment," he said. "This in turn will help increase public safety, reduce crime, support Montana small businesses, create jobs and boost local economies. A win-win for all."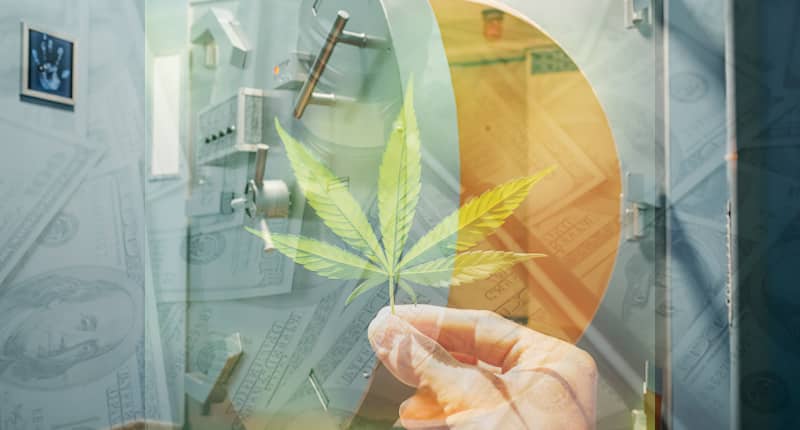 With Democrats now in the dominant position of both chambers advocates believe the SAFE Act. stands a good chance of passing.
The Senate expressed the bill's most vital barrier this past session under GOP control.
After it passed the House last Congress, those involved in the industry watched for any action to come out of the Senate Banking Committee. This is where it was referred after being transmitted to the chamber. However, Chairman Mike Crapo did not discuss the proposal, even with talks of compromises taking place regarding certain provisions.
Political Views On Marijuana Banking In The United States
Crapo said he was in opposition to the proposal for better cannabis legislation. Yet he indicated that he might be more responsive if it included specific stipulations viewed as untenable to the industry. This includes a 2 percent THC cap for marijuana products. This would be done for cannabis businesses to qualify to access financial services. Also, it would prevent banking services from operators that sell high-potency vaping devices or edibles that could attract underage people.
Sen. Sherrod Brown (D-OH), informed reporters back in February here's what he had to say.  He's "willing" to move the cannabis banking bill, "but with it needs to come sentencing reform."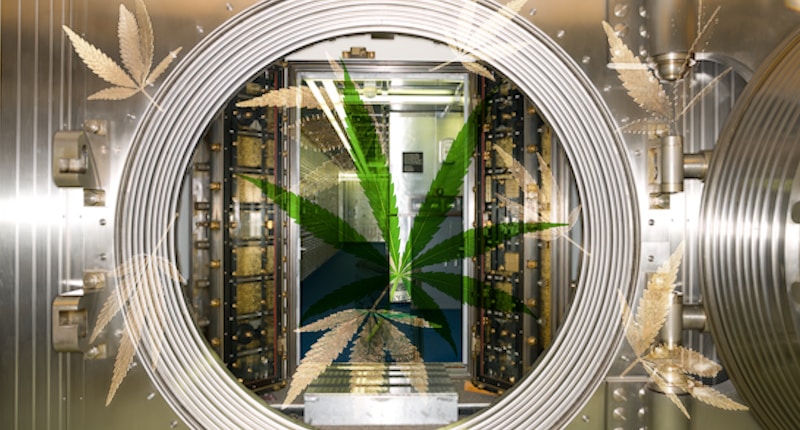 Furthermore, he went on to say "I don't think we move on legalization the way that Colorado and some other states want us to unless we really look more seriously at who's in prison for how long for those kinds of offenses and we don't do one without the other," he said.
[Read More]
The committee's ranking member, Sen. Pat Toomey (R-PA), said in November that "I am open to working with my colleagues on how we could enable businesses that are operating legally in their respective states to be able to have ordinary banking services" and that "I think that's something we should work on."
J. Phillip - Marijuanastocks.com